Williams Realty is the #1 choice for real estate in the Northern Virginia area. Spike and Julie Williams are top producing REALTORS with great references and over 26 years of experience specializing in residential real estate and military relocation's. Williams Realty'™s top producing agents are ready to help you buy or sell.


SITE LINKS:













Spike & Julie Williams






REALTORS®



Williams Realty
12305 Delevan Drive, Herndon, VA 20171






Office:

(703) 980-4045



FAX:

(703) 935-7477








About our sales associates and us...
We Live, Work and Play Locally! Northern Virginia offers a tremendous opportunity and quality of life to its residents - Williams Realty is ready to help you find, sell or rent your home in Northern Virginia!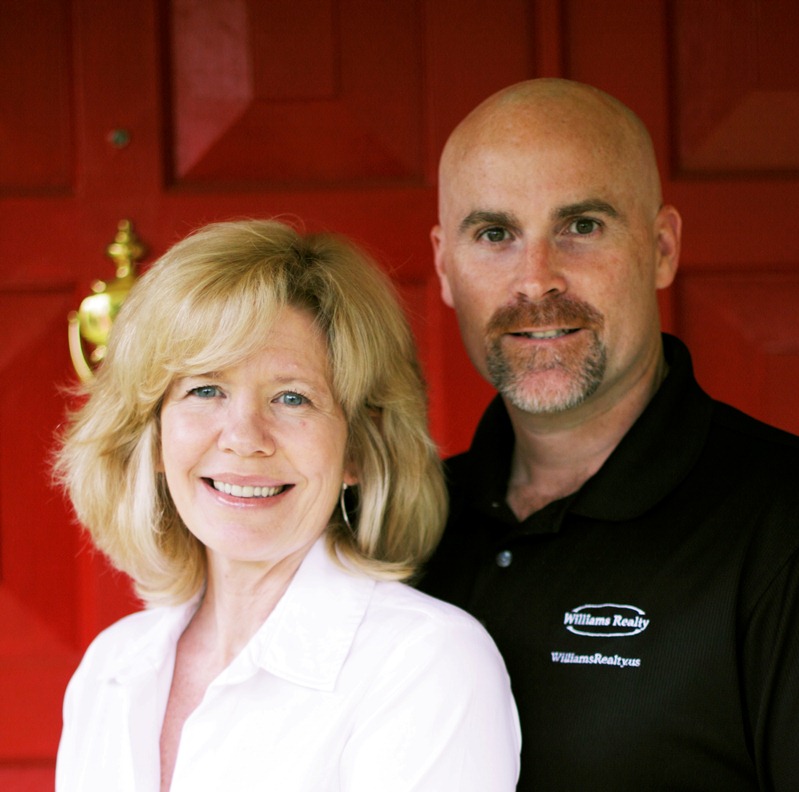 Julie Williams, Principal Broker


•

CRB 2014-2016 (

Designation held by less than 2% of Realtors)




•

Pioneer Club 2011 (Recognition for being in real estate 25+ years)


•

NVAR Top Producer - Multi-Million Dollar Club


Spike Williams, Realtor
Buying or selling real estate is a tremendously important endeavor one which can be made more pleasant and profitable if you involve the right people. Julie & Spike Williams are the right people. Their experience in real estate and their knowledge of their community make them a great team wiht a local edge.
Julie & Spike are hands-on-consultants and entrepreneurs that are active in their community. Their unique blend of skills will give you and your family the opportunity to buy the home that conforms to your criteria, meets your budget, and may even exceed your expectations. They pride themselves on giving sellers an alternative to paying 6% to sell their home without compromising on service.
-- Julie Williams is a regionally-recognized community leader in Northern Virginia. Julie is the Principal Broker and has practiced real estate since 1987. She has earned several designations and awards to include the Certified Real Estate Brokerage Manager (CRB); recognized throughout the industry as the highest level of professional achievement, Residential Multi-Million Dollar, Top Producer Sales Club and in 2011 she was honored to receive the Pioneer Club award for recognition of being in the real estate industry for over 25 years.
-- Michael "Spike" Williams is a noted spokesperson on NOVA area economic growth, property values, and real estate trends. His commentary has been featured in the local printed and web media outlets. Spike's experience as an agent and mortgage broker gives him a unique understanding of the financial side, from qualification to loan product selection to closing costs.
Julie & Spike live in Herndon, VA and have had children in the Fairfax County public school system for 27 years now.
Cathy Romano, Sales Associate
Cathy has extensive knowledge of the Northern Virginia area having moved here as a child in 1969. She attended Fairfax County Public Schools and graduated with a B.S. in Finance from VA Tech. She is active in the community, she is the former President of her homeowners association, and both of her children attended Fairfax County Public Schools.


Vickie Watts, Realtor
Explore your options through the Gateway out of Northern Virginia. Let Vickie Watts guide you to your next home in the picturesque horse country, farms and Wine Country with communities nestled harmoniously with nature all within commuting distance of our Nation's Capital.

There are elegant estates with room to roam and ride your horses, join in the traditional sport of fox hunting. (No animals are harmed during this sporting event). Join in the fun for the Gold Cup races which is our local substitute for the Kentucky Derby. Attend the Friday night football games and cheer on your home team against the rival high school. Or spend your spare time touring the 20 wineries and vineyards in Fauquier County.

Are you retiring and needing to down size, come see the beautiful 55+ community and condos that offers vast selection of amenities and unrivaled views of the mountains.

Moving just a few miles into the country will bring you a more peaceful setting, lower taxes, less hustle and bustle and more affordable options for spacious homes on acreage or in developed communities. Come back to that "hometown" feeling, where people take the time to smile and say, "good morning" or ask "How are you", and they actually wait for an answer.

If you are ready to sell your home, Vickie can offer discounted options to list with her. Her experience includes standard sales, foreclosures, short sales and estate sales and she has extensive experience working with investors and 1031 exchanges.

Purchasing or Selling is a huge life changing experience. It will create either a great memory, or leave you feeling like a survivor of a nightmare. Vickie will gladly work to make whatever transaction that you need a seamless transition.

Vickie was born in Warrenton, VA and now living in the nearby village of Casanova, VA in Fauquier County. She is married with three children, 6 grandchildren and 2 grandchildren-in-laws. When not working with a client you may find Vickie hanging out with the grandkids, at an antique auction, volunteering for the church or visiting the local nursing home.


Vickie is a hands on Realtor, and will walk you through every step of the way. You will not be left alone to navigate yourself through the maze of inspections, addendums, escrows, disclosures, appraisals, loans, underwriting, escalations, deeds, titles, and closing. She will be with you until the job is done!

When you are ready to make a move, call Vickie Watts!
Paula Bedner, Realtor
(703) 980-4045

Paula specializes in residential real estate throughout Northern Virginia.